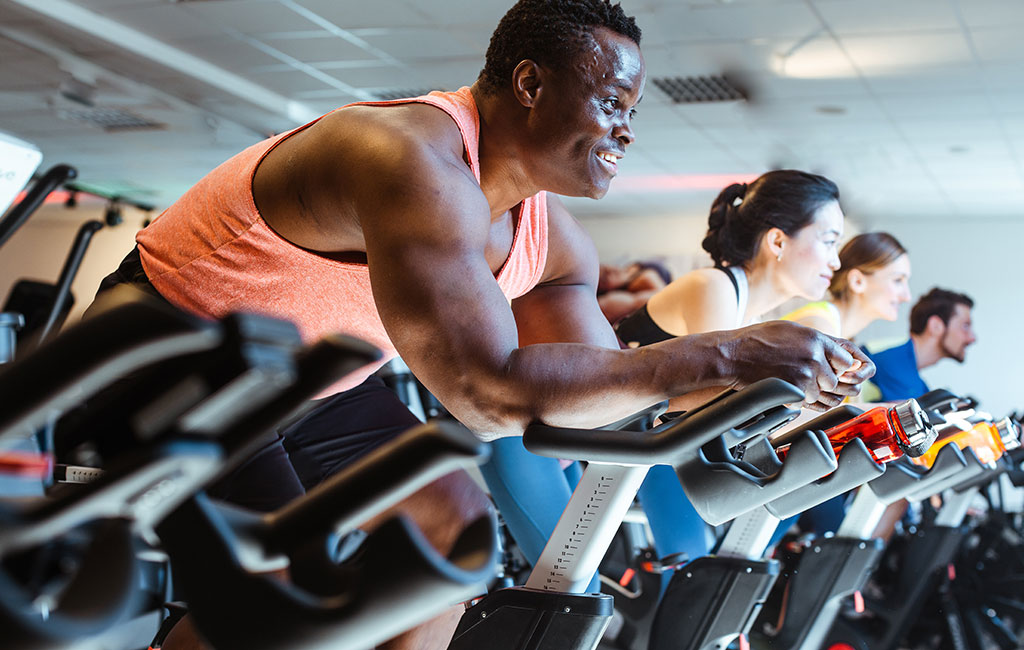 Indoor Cycling
A class that will lead you through an indoor bike cycling journey that simulates a variety of terrains, hills, and intervals. Great for toning the lower body as well as the heart and lungs!
Indoor Cycling Rules and Regulations
Each bike participant must save their own bike for Indoor Cycling. No bikes may be saved for other members.
Bikes are not to be pulled away from the wall until 10 minutes before class starts.
Class is held in Group Exercise North
Instructor:Â  Varies